Why Install Scroll Triggered Animations?
Code Free
No need to touch code on your site - with our built-in default animations you can simply just add a default animation class and be on your way.
Quality UI
We have an awesome extremely easy to use interface saving you time and making your animations even easier to configure.
Advanced Animations
Make your own CSS animations and queue them when they scroll into viewport!
Awesome site speeds
A lot of scripts slow down the speed of your site. This one won't! We've perfectly tuned the script to give your users the best experience.
Experienced Support team
We have a number of support agents who are awesome. Should you have any problems, they have got you covered.
Non-developer Friendly
Just like all everything else we develop, this plugin is both useful for developers and non-developers. No coding knowledge is needed however the more you have, the more powerful and customizable your animations can be.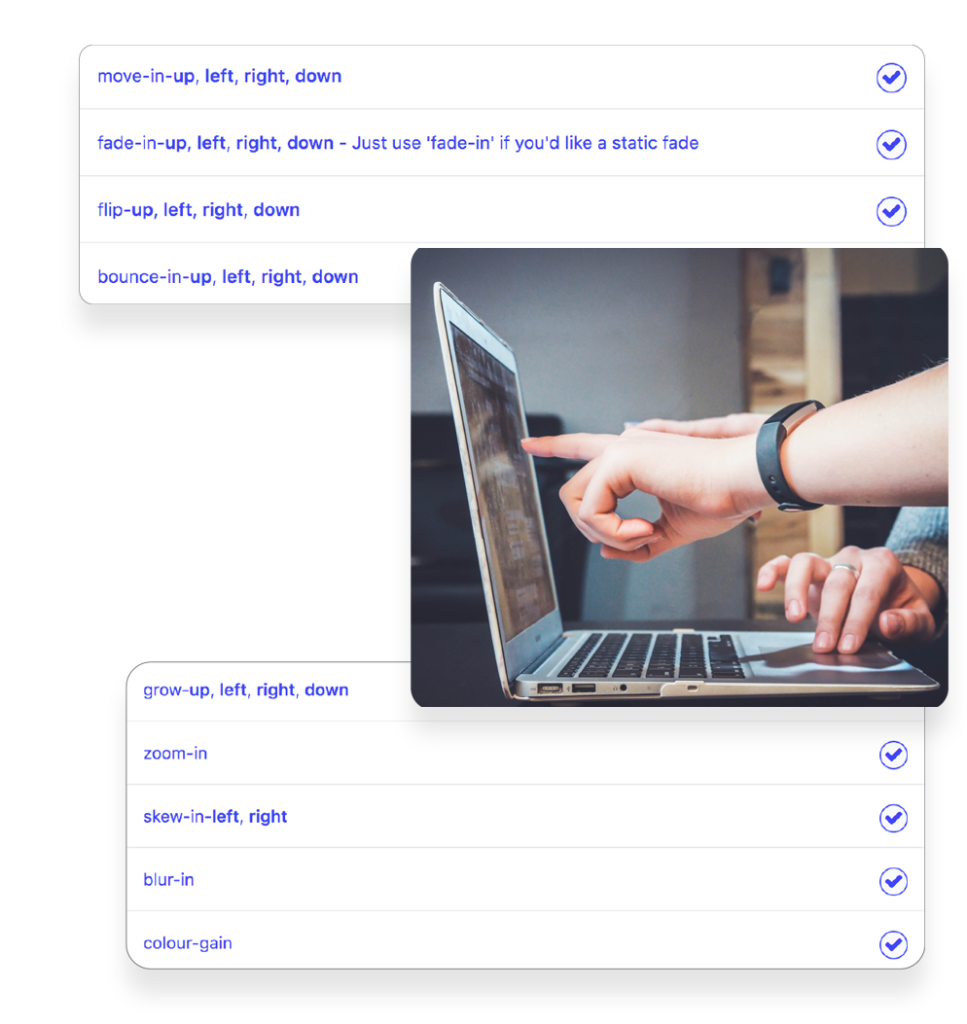 Default animations
Animate any element on your site using our default animations library. They're really easy to understand, use as many as you like, wherever you like. Simply add a HTML class to an element and be on your way! Absolutely no reason to touch any code!
Advanced Animations
Advanced Animations give you 100% customizability over your animations and a site global scope allowing you to target multiple items with the same class. Animate absolutely anything on your site.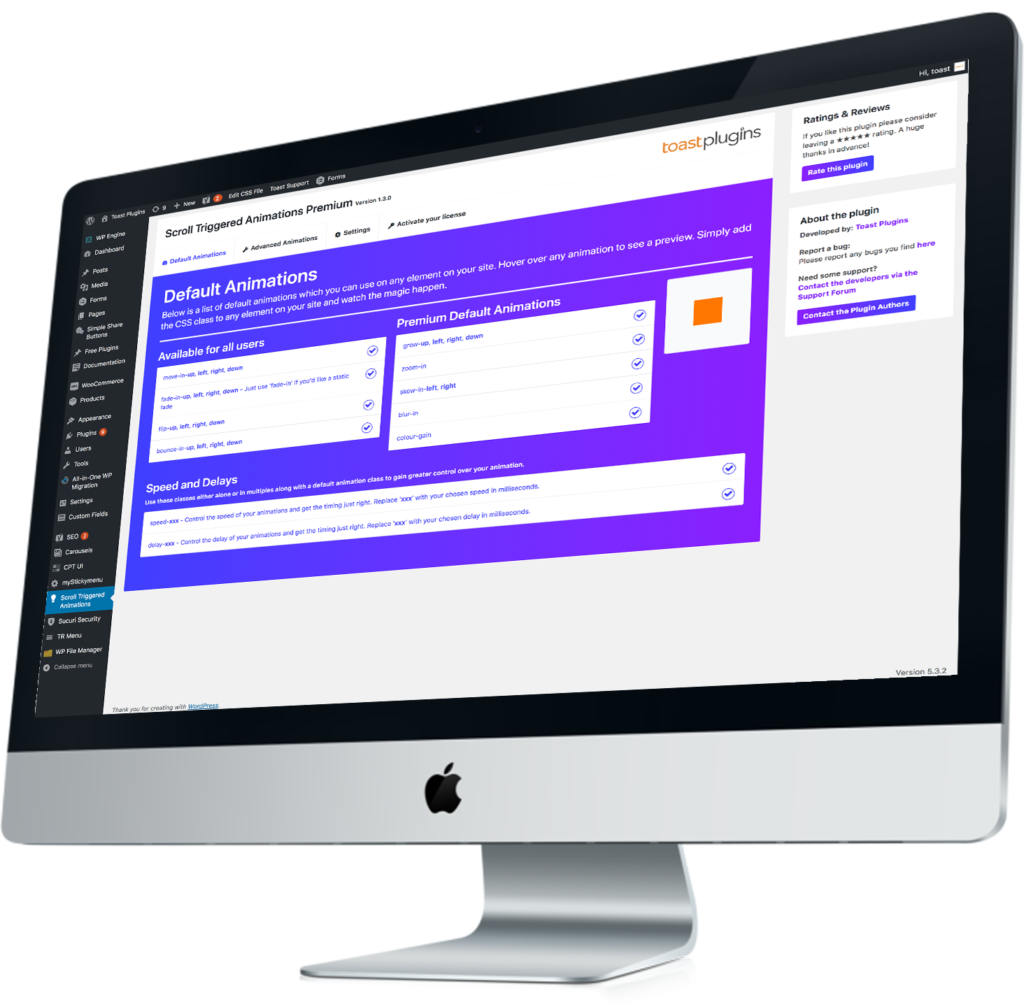 Premium Pricing
Scroll Triggered Animations Premium is available in both a personal and developer license.

Both licenses offer the same features that are mentioned above and the only difference between them is the number of sites you can install the plugin on.
£19.99
£9.99
Personal
License activation for 1 site only at a great price.
All features for a single site
One time payment
Unlimited Advanced Activations
Full access to default animations library
Buy Now
£49.99
£24.99
Developer
An awesome price for wordpress users who build and manage multiple websites.
All features for multiple sites
One time payment
Unlimited Advanced Activations
Full access to default animations library
Buy Now